Event Calendar
Moderna Walk-In Clinic 8:45 am - 11:00 am and 12:45 pm - 4:30 pm CT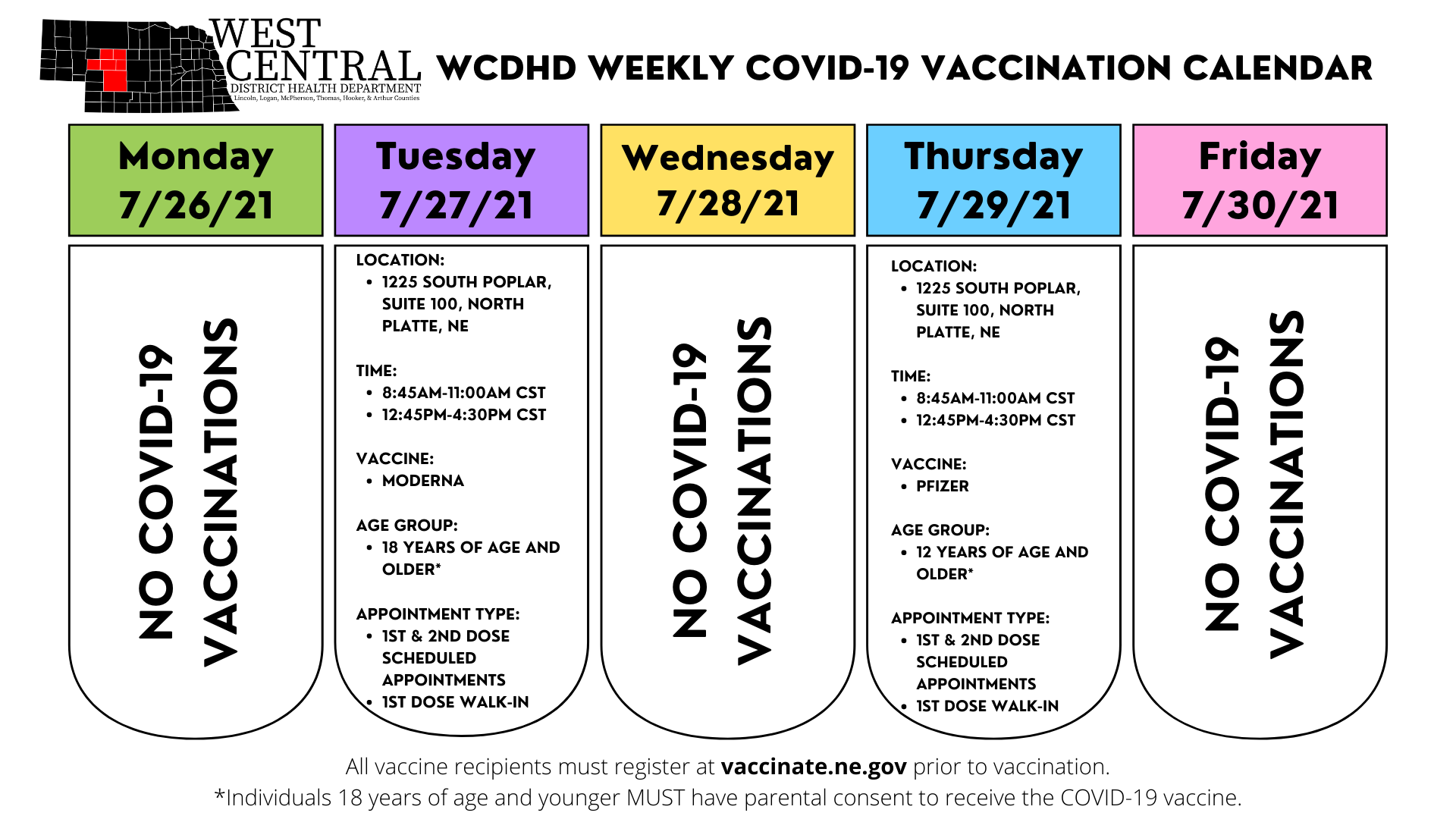 1st dose walk-in's welcome
8:45 am - 11:00 am and 12:45 pm - 4:30 pm CT
Age Group: 18 years of age and older.
All vaccine recipients must register at vaccinate.ne.gov prior to vaccination.
*Individuals 18 years of age and younger MUST have parental consent to receive the COVID-19 vaccine.