Measles
Measles cases are on the rise all around the globe. The best way to prevent the spread of measles in the community is to get the MMR vaccine as a child. Please stop by the health department today or call 308-696-1201 to make an appointment for your child's MMR vaccine.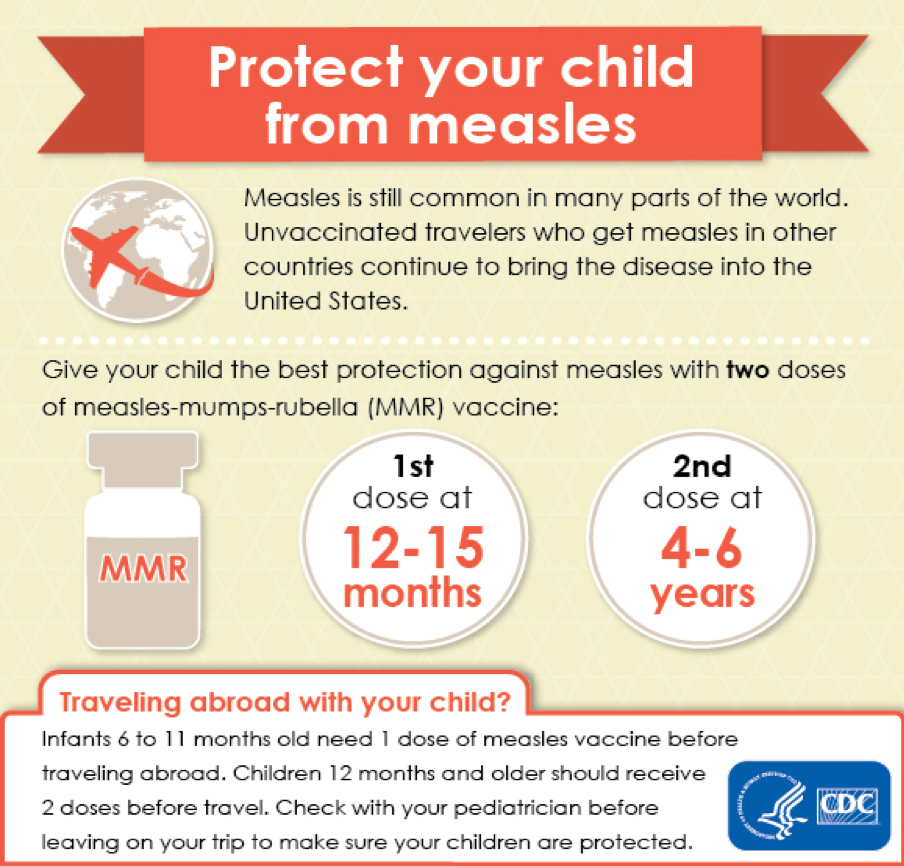 Measles Information for Adults 
Individuals born before 1956 are considered immune. A booster is not recommended.
Individuals born during or after 1957 must have evidence of having at least 1 MMR shot. If not, then they would need a booster shot.
Individuals that will need a booster shot include: immunocompromised, household members living with immunocompromised individuals, and those that are traveling internationally. 
Please talk to your provider about your immunization history to find out if you would need an additional MMR vaccine.