Silver Diamine Fluoride
Silver diamine fluoride (SDF) is an antibiotic liquid that can be used on lesions to help stop cavities and also to treat tooth sensitivity. SDF application is every 3 to 12 months as necessary. 
For more information or questions, please contact WCDHD's Public Health Dental Hygienist at 308-221-6829.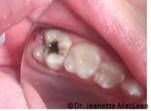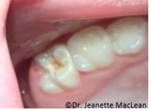 Silver Diamine Fluoride Fact Sheet