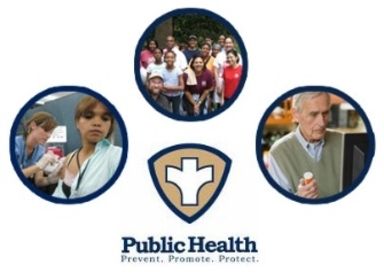 Public health promotes and protects the health of people and the communities where they live, learn, work and play by encouraging healthy behaviors.  From conducting research to educating about health, people in the field of public health works to assure the conditions in which people can be healthy.
Employment:  WCDHD offers flexibility in a wide variety of full-time, part-time, and PRN employment opportunities, which allows our employees the appropriate work life balance that meets their needs.
Benefits
WCDHD provides an outstanding benefit package to our eligible full-time and part-time employees, which may include but not limited to:
Paid Holidays & PTO package: earn 12 paid holidays and a PTO package based on your schedule and commensurate with years of service.
Retirement:  all eligible employees are enrolled in an exceptional pre-tax retirement contribution plan with a designated matching contribution.
Insurance:  WCDHD offers Medical, Dental, and Vision insurance options to fit you and your family's needs.  We also offer all full-time employees the option of enrolling in a pre-tax Flexible Spending Plan for additional savings $$$
Life Insurance: all eligible full-time employees are enrolled in a life insurance policy at no cost to the employee.
Health & Wellness:  to promote healthy lifestyles WCDHD offers an in-house wellness program to our employees at no cost.  In addition, employees may be eligible for an annual $100.00 wellness certificate to cover any approved wellness services, products or activities the employee desires.
And Much More !!!
Join Our Team!
Full-time, Part-time, and PRN Opportunities:  
Volunteer or Internships:  As a volunteer or intern, you'll gain real-life experience on the job, learn from professionals, and contribute to the health and well-being of the community in which you serve. Participating in a public health volunteer or internship position helps give you a well-rounded, solid education, and your experience will be invaluable.
Equal Opportunity Employment:  WCDHD does not discriminate against any applicant for employment because of race, color, religion, age, sex, marital status, national origin, disability, uniformed services, political affiliation, sexual orientation, genetics, gender identity, and other classifications protected by law.
Federal Labor Law Posters: