What is a Community Health Worker?
Community Health Workers (CHW's) improve health outcomes in our communities as they are the bridge between communities and healthcare.  CHW's are frontline public health workers who are trained to provide culturally appropriate health education, information, social support, and connect people with services they need.  WCDHD currently has five certified CHW's, one of which is a Spanish-speaking interpreter, on staff to aid in prevention and education in the community.
Guidelines and Forms to Complete: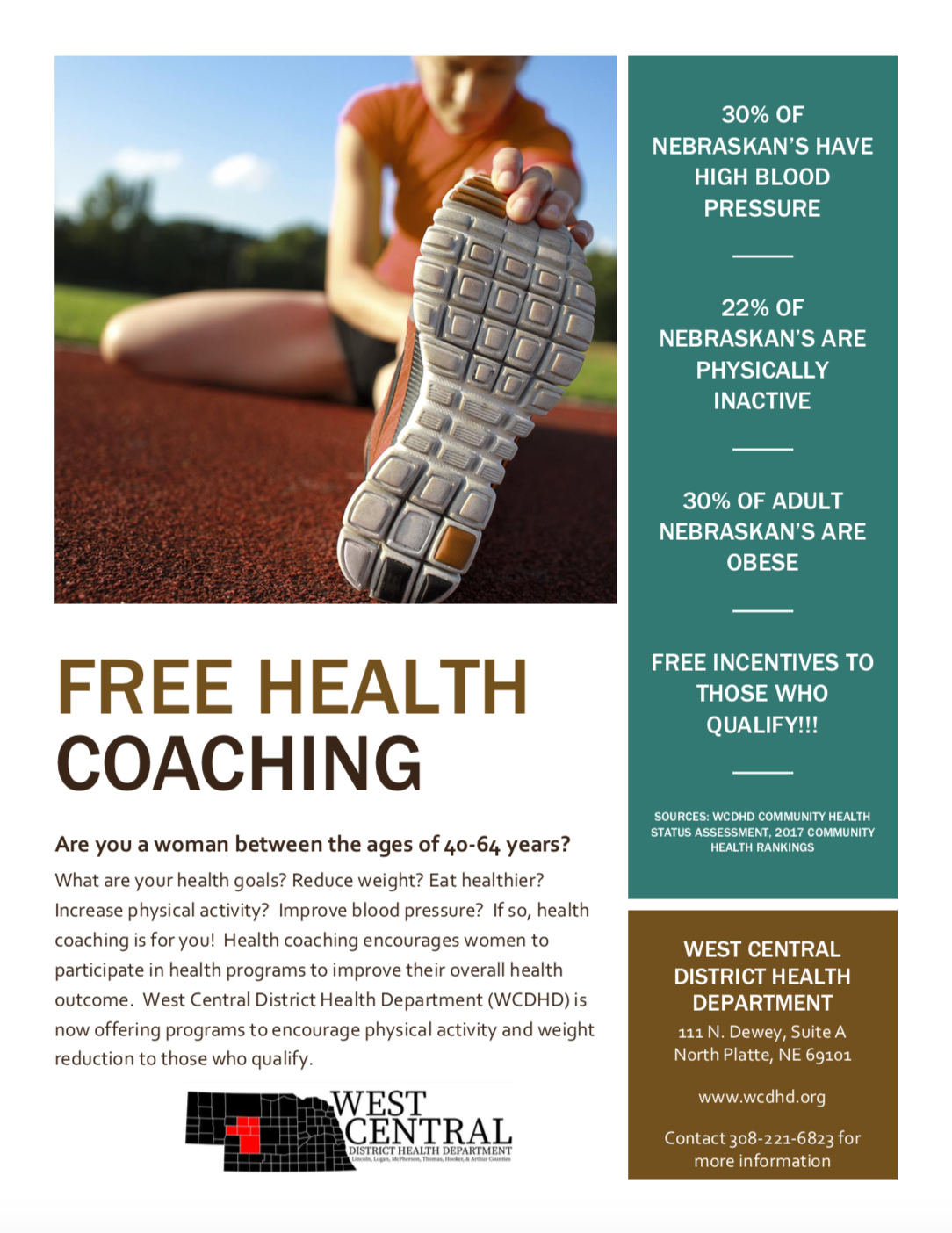 ---
What can a Community Health Worker do for you?
CHW's can provide services in diverse settings such as local medical clinics, community service organizations, and in-home settings.
CHW's work with individuals living with a long-term disease.
CHW's may focus on prevention, exercise, and education programs to meet the needs of clients.
According to the Centers for Disease Control and Prevention, CHW's can help improve health care access and outcomes, strengthen health care teams, and enhance the quality of life for people in diverse communities.
Services Offered
FREE health screenings that include:  height, weight, body mass index (BMI), blood pressure checks, 1:1 health coaching, health education, and community resource links
Quarterly Lunch and Learns that provide information that provide information on:
Cancer Screenings:  Mammograms and Colonoscopies
Diabetes:  Glucose checks and Meal Plans
Cardiovascular Disease:  Blood Pressure and Cholesterol
Nutrition and Diet:  Health Recipes and Exercise
Various other Wellness Topics
Please call to schedule a Lunch and Learn at your business or event!
 
Free Fecal Occult Blood Test (FOBT) kits for those who qualify. An FOBT kit is a tool used to test stool samples as a way to screen for colon cancer.  Complete the FOBT Screening Form and either mail to WCDHD:
WCDHD
111 North Dewey, Suite A
North Platte, NE 69101 

Once received, WCDHD will contact you and you may pick up your FOBT kit or we will mail it to you.
Complete the FOBT Screening Form and drop it off at WCDHD and also pick up your FOBT kit.

Another focus of the WCDHD's Health Hub Program is integrative prevention which emphasizes education on uncontrolled high blood pressure management, eliminating tobacco use, and diabetes prevention.  Lunch and Learns are offered monthly on these topics as well as breast and colon cancer awareness.  Telehealth options are also available to help decrease travel barriers.  Please contact us if you are interested in scheduling a Lunch and Learn.
Contact WCDHD at 308-696-1201 to connect with a Community Health Worker today!